Fire Safety - Help and Advice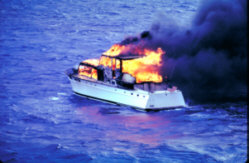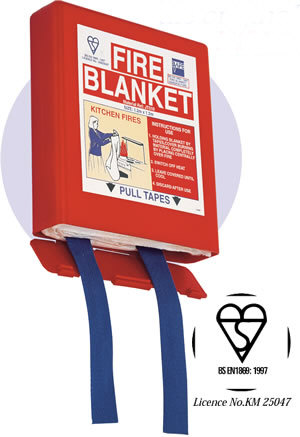 £POA
Code: fire.exting.help
Overview
GENERAL FIRE SAFETY - MAKE SURE THAT YOU KNOW YOUR BOAT ...and...
DO Fit a smoke alarm
DO ensure furnishings [foam] and insulation is fire retardant...
DO run wiring looms through conduit to avoid chafing...
DO contain and vent battery boxes.
"DON'T" store non safety matches...vibration can ignite!
PETROL HAZARDS
"DON'T" carry it. - If necessary use approved containers and store on upper deck...
DO use a funnel when decanting...
DO ensure tanks vent directly overboard and fuel lines have a shut off valve
THAT WORKS!!..
STOP the engine when refuelling - NO SMOKING or NAKED LIGHTS...
Clear any spillage and ventilate
LPG (BUTANE) HAZARDS
DO fit a gas detection system
DO secure cylinders in a sealed container with atmospheric vent...
USE approved piping...

DO isolate cylinders when not in use...
DO maintain adequate ventilation...
DO regularly 'hand pump' bilges to remove potential low lying LPG vapours.
FIRE FIGHTING EQUIPMENT
Ensure you have minimum of ONE extinguisher and one fire blanket located near to the cabin exit, and readily available
Water...for 'solid' combustible fires
Foam...for 'liquid' fires
Dry powder/Carbon Dioxide/Halon for general purpose, but use with care in confined spaces e.g cabins
Fire blankets - Use Blankets approved to British Standard 1869 Specification for Fire Blankets