Compass for Vessels Over 150GRT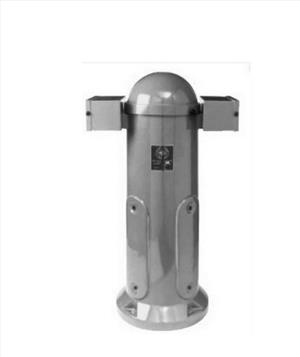 Trade Members Only:
Please Log In to Order
Code: 0133C
Overview
Compass outfit meeting SOLAS for vessels over 150GRT, consisting of Sestreline Mark reflector binnacle with SR3 Compass, correction devices, azimuith mirror/circle and AC dimmer.
For commercial vessels over 150GRT, fishing vessels over 45m and naval vessels with or without DG correction.
Suitable for use with transmitting magnetic compass (TMC) equipment to operate repeaters, off-course alarms and outputs to navigation equipment including gyro back up.
Type approved to the European Marine Directive (MED) and other Maritime Authorities

New Compass Design Features
Reduced shipyard installation work
Improved watertightness around deck/periscope area
Simple periscope assembly installation and removal
Better periscope optics
Longer lasting internal paint coating
Significant weight reduction
Low voltage lighting within the binnacle
Simplified mounting arrangements for TMC sensors
To View Prices on all our Commercial range of products, please go to our Trade Log-In on the Home Page and Register with us. We can then give you trade discounted prices on our Commercial range of products. You will be able to order online, as well as view our prices every time you visit our site and login.