Lifejackets - Adult and Child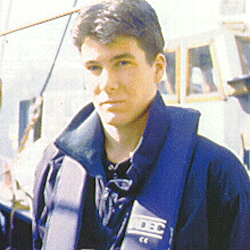 Ensuring you are safe in all aspects of your journey or leisurely activity while out on the water is one of the most important considerations when choosing to go out on a boat, yacht or commercial vessel. Designed to help you get the most out of your time on the water while keeping you secure, modern inflatable lifejackets are now designed to be less awkward and far easier to wear then they ever were, meaning that it is unlikely they will get in the way of your activities at sea, whether working or at leisure.
One of the most obvious methods to guarantee your safety on the water is by encouraging all of your passengers to wear a suitable lifejacket. One should be carried for each person on board, and should be of adequate size and in good condition. At ADEC Marine, lifejackets are our speciality, as one of the leading suppliers of leisure and industrial lifejackets, we want you to invest in safety and not just buy for the moment.
Offering leading brands of inflatable and automatic lifejacket in addition to our own each of our sea safe jackets and their accessories have the seal of endorsement from the International Organisation of Standardisation (ISO) and are EN approved meaning that you can rest assured that you will be safe throughout the time you are on the water.
We stock a varied collection of lifejackets for adults and children through to dog lifejackets, foam-filled lifejackets and buoyancy aids. Additionally, on our website you will also find a range of accessories and spares that can be added on to your jacket including lifejacket lights, crotch straps and spares such as CO2 cylinders required for inflatable lifejackets. Throughout our comprehensive collection of lifejackets you will find many with great features as standard and all at excellent prices in a variety of colours to suit your requirements while at sea.
Our experienced and skilled team of sea safety professionals are fully trained on all of the products that we supply and can answer any questions or advise on any of the lifejackets and buoyancy aids that we stock. Please contact us for further information, we will be happy to assist.