Taking Lifejackets on Aeroplanes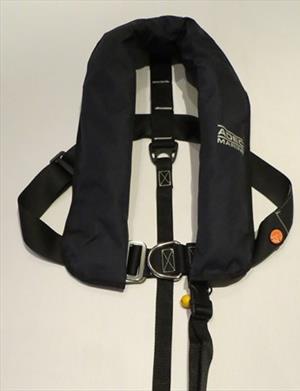 £POA
Code: lifejackets on aeroplanes
Overview
Carriage of Lifejackets on Aircrafts
If you are intending to take your inflatable Lifejacket with you on board an airplane you may wish to read the following advice to ensure a hassle free journey.
You may not be aware, but travelling with Inflatable Lifejackets on board aircrafts can be difficult due to the fitted CO2 gas cylinders. These are classed under the International Air Transport Association (IATA) Dangerous Goods Regulations and require you to get approval from the operator before taking them on board.
This means that you MUST contact your operator in advance of your flight or booking and clarify with them their position on the carriage of Lifejackets fitted with CO2 gas cylinders.
ADEC Lifejackets and their components conform to current legislation as laid out by IATA guidelines.
| | | | | |
| --- | --- | --- | --- | --- |
| Consumer Articles | Carry-on baggage | Checked (hold) baggage | On one's person | Operator approval required |
| Self-inflating life-jacket fitted with no more than 2 small cylinders containing a non-toxic, non-flammable gas, and no more than 2 spare cylinders. | yes | yes | yes | yes |