Frequently Asked Questions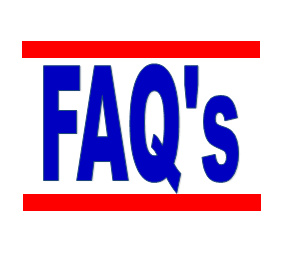 Q. How do I become an ADEC Marine Trade Customer?
A. If you are a VAT registered business related company, and would be interested in opening an account with ADEC Marine then please register with us to become a Trade Customer. We will then issue you with a username and password for you to access our commercial marine prices.
Once we know exactly what particular items you are interested in, we can arrange for special trade prices specific to your account. We will contact you to discuss matters further so that the products you are interested in are at the best discounted rate to you.
Q. How do I become a supplier to ADEC Marine?
A. Please send details of your company and product range FAO: The Marketing Department, ADEC Marine Limited, 4 Masons Avenue, Croydon, Surrey, CR0 9XS. Telephone 020 8686 9717.
Q. How do I order products that are not shown on the Website?
A. You can request non-stocked or 'special' items that may still be obtained from our suppliers. Please contact us on 020 8686 9717.
Q. Where can I get technical support?
A. We carry a range of manufacturers specifications and technical literature to answer your questions on any of the products listed. Please contact us if you require further information and details on any product that you find of interest.
Q. I am an existing ADEC Marine customer. How do I open an Internet ordering account?
A. Anyone can shop online with us. Once you input your details, we will know if you are a trade customer or member of the public from your details held on our database.
Q. I need to return my hire equipment for servicing. Where should I send it to?
A. If you need to return to us a hired or even an owned liferaft which requires servicing, then please send the item to our Service Station in Barking, Essex as per the details shown below:-
ADEC MARINE SERVICE STATION, UNIT 46 BARKING INDUSTRIAL PARK, ALFREDS WAY, BARKING, ESSEX, IG11 OTJ.
TEL 020 8591 2552. CONTACT MR BILL DEUTERS