Do I need my EPIRB serviced?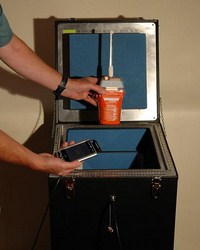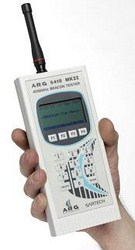 Overview
What's involved in an EPIRB service?
Visual examination and initial testing

The EPIRB is given an initial checkover, and a full radiated test is performed to verify correct transmission on 406MHz and 121.5MHz.

We don't rely on the EPIRB's self-test function, but we use a special purpose beacon receiver to check out the frequency, power, and coding.

If there is any problem at this stage, then it is likely that repair work may be needed, in addition to routine servicing. It may not be worth continuing with the service, particularly if the beacon is an older model.

We will contact the owner to explain the options before incurring any further expense.

If all is well, the details will be entered into our in-house designed "EPIRB Service Assistant" - software which guides the operator through the service process for each EPIRB type and documents the work carried out and parts fitted.
Disassembly
Some EPIRBs are not designed for easy service! Often the battery is in the bottom of the case, so everything has come out first.

Replacement of service parts
As a minimum, this will involve fitting a new primary lithium battery pack, however there are usually O-rings, gaskets, silicagel and sometimes special screws with integral seals that need to be replaced.

In some cases, internal tests may need to be carried out. For instance, the manufacturer may advise continuous power tests by putting the beacon into a special test mode, and connecting the transmitter output direct to a power meter.

The EPIRB is then reassembled ready for final testing.
Live transmission
The only way to be sure that an EPIRB will work in an emergency is to activate it - but the satellite system is very sensitive, and false alerts must be avoided! We test all EPIRBs in a radio screened box using the Faraday Cage principle to prevent any signific
Related Products