Waterproof Flexible Case for Radios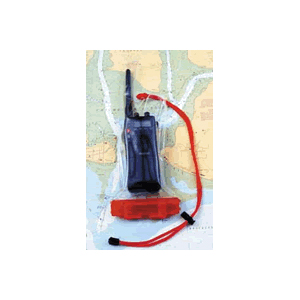 Trade Members Only:
Please Log In to Order
Code: 0141C
Overview
AQUAMATE VHF PROTECTIVE BAG
The Aquamate VHF Protective Bag - Small- 110x310mm
The waterproof Aquamate cases are designed to provide complete protection from all of natures elements.
The Aquamate case still allows for complete operation of the VHF Radio plus talking & listening through the case.
Totally waterproof and airtight so it floats. Made from clear UV stabilised polyurethane.
To View Prices on all our Commercial range of products, please go to our Trade Log-In on the Home Page and Register with us. We can then give you trade discounted prices on our Commercial range of products. You will be able to order online, as well as view our prices every time you visit our site and login.