LIFEJACKET OR BUOYANCY AID?? Which one?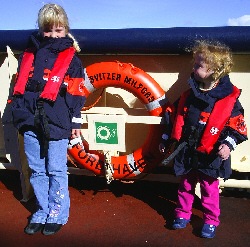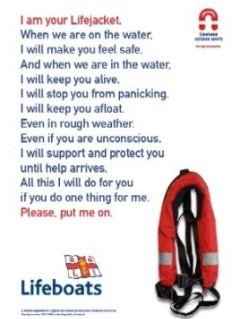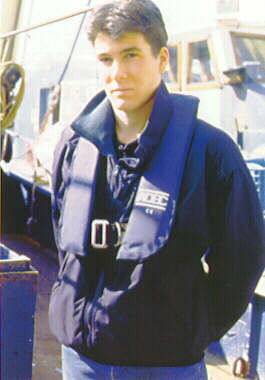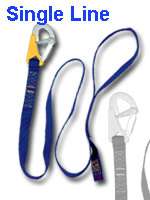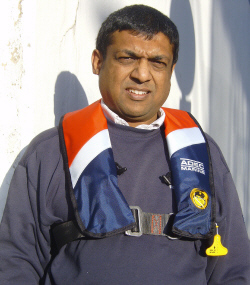 Overview
What is a buoyancy aid? A buoyancy aid is a garment or device with an inherently buoyant material that helps the wearer to remain afloat when in the water.
What is a lifejacket? A lifejacket is a garment or a device that, when used in the water, will provide a specific amount of buoyancy so as to position and maintain an incapacitated wearer with his airways clear of the water, and increase the likelihood of his rescue.
What is the difference between a buoyancy aid and a lifejacket? There is much confusion on what is the difference between a buoyancy aid and a lifejacket. What you should keep in mind are the following: Buoyancy aids are intended to help you stay on the surface. On its own and without your contribution, it will not help you under all circumstances. Lifejackets, if properly worn and in good condition, keep your airways clear of water, even if you are unconscious. Lifejackets can provide either 100 or 150 Newtons of buoyancy, your choice should be based on what kind of seas you intend to travel.
What is buoyancy? The lifejackets' buoyancy is the force that pushes a person to the surface of the sea and is measured in Newtons. 10 Newtons correspond to buoyancy of 1kg. A person of 100kg weighs 5kg in the water. This is explained as follows: the 80% of a person's weight is water (80kg), which has no weight in the water, and about 15% is fat (15kg), which is lighter than water. Consequently, by subtracting the weight of the body's water and fat from the total body weight, we end up with the real weight in the water, that is 5 kilos.
Buoyancy aids and lifejackets are divided in the following categories according to the buoyancy they offer: Buoyancy Aids 50 Newton: Buoyancy Aids are intended for use in protected waters, where the shore and help is close at hand. These products are available in a wide variety in colours and designs according to the demands of each sport or activity.
However the basic design is that of a jacket and they have inherently buoyant material.
Lifejacket 100 Newton: The lifejackets included in this category are also in the form of jackets or belts, with inherent buoyant material. These are mainly used in less protected waters, but not in the open sea.
Lifejacket 150 Newton: These lifejackets are intended for use offshore or when you are wearing heavy clothing due to weather conditions. They are available in the form of jacket or belt, and they have retro reflective tape fitted, whistle and light (optional). For buoyancy, these lifejackets have foam (PVC) or gas (CO2).
SOLAS Approved lifejackets are obligatory in commercial ships as they are intended for emergency use and can be used in all weather conditions. These lifejackets are in the form of a belt or jacket with a strap around the waist for a secure fit. SOLAS lifejackets are equipped with retro reflective tape, whistle and light (optional).
Materials - Buoyancy aids and lifejackets have a durable Nylon outer shell. The inherent buoyant material can be either PVC or soft PVC. Both materials are durable and behave the same way in the water. The only difference between the two is the fact that soft PVC is more comfortable and has a better fit on the body. There are also lifejackets whose buoyancy material is CO2 gas.
A buoyancy aid or a lifejacket will be effective only if: You have chosen the right category and model according to it's intended use. You have chosen the right size according to the weight and the size of the wearer. You wear it properly. You wear it at all times while at sea.
ADEC Marine strongly suggests that you test any new lifejacket or buoyancy aid in shallow water first. In this way you can be certain that the outcome is the one desired and needed. It is imperative that you wear a buoyancy aid or a lifejacket while on board a vessel or during any watersports' activity, as at time of need they will prove to be priceless.
The Regulations for Buoyancy aids and lifejackets falls within the scope of the Personal Protective Equipment Directive of the EU 89/686/EOK. According to this Regulation, such products follow specific procedures for their approval and must bear the CE mark. ADEC Marine's lifejackets and buoyancy aids are approved to the EN393, EN395, and EN396 standards, as well as the latest ISO approval on certain models. These standards refer to the minimum buoyancy that a lifejacket or a buoyancy aid should have based on the size of the wearer. For an adult of say 70kg, a buoyancy aid should give at least 50 Newton's buoyancy, while lifejackets of 100N and 150N should give the respective buoyancy. Lifejackets should be constructed in such a way so as to turn an unconscious person into an upright position and keep his/her airways clear of water. Any lifejacket or buoyancy aid without the authentic CE certification is illegal in the European Union and cannot be sold or distributed.
Related Products