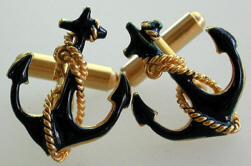 Kedge Anchor Sets suitable for Code of Practice Charter Operators.
We can supply complete full sets consisting of Danforth type Anchor, anchor chain and nylon rope towing lines with shackle.
Should you just require the anchor or the chain or the rope or the shackle, we can supply these also.
Just contact us with your requirements.