1kg Dry Powder Fire Extinguishers £24.00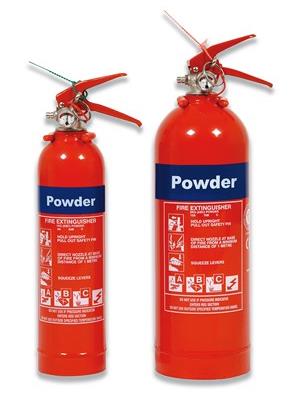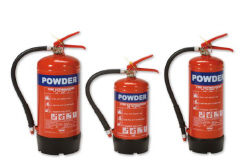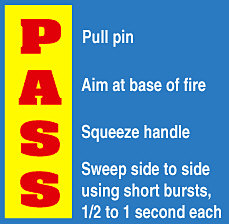 | | |
| --- | --- |
| &pound20.00 | ex. VAT |
| &pound24.00 | inc. VAT |

Code: 2186CP
Overview
MAKE SURE YOU HAVE THE RIGHT EQUIPMENT IN AN EMERGENCY SHOULD YOU HAVE A FIRE ON BOARD YOUR BOAT
OUR GREAT RANGE OF RELIABLE AND APPROVED FIRE EXTINGUISHERS WILL KEEP YOUR FAMILY, FRIENDS, CUSTOMERS AND OF COURSE YOUR BOAT PROTECTED.
1KG DRY POWDER EXTINGUISHERS
Refillable 1kg ABC Dry Powder Extinguisher suitable for use in the home, office, vehicles, boats and many commercial and industrial applications. Certified by DNV to MED 'Ships Wheel' - meets the recommendations of the Royal Yachting Association and British Waterways Joint Boat Safety Scheme.
Accredited to EN3 by BSI and Kitemarked .
Certified by DNV to MED 'Ships Wheel' .
5 year warranty.
Stored pressure - Easy low cost maintenance.
Suitable for A, B and C Fire classifications.
Safe for use on electrical equipment.
Controlled discharge.
1kg Fire extinguisher comes complete with mounting bracket. Operating Pressure 12 bar. Height 330mm. Width including handle 130mm. Full Weight 2.12kg. Discharge time 7 seconds. Range of throw 4 - 5 metres approximate.
Fire rating 5A/34B. Fire extinguishers suitable for Marine use. Extinguishers are MED approved and Kite Marked to BSEN3 : 1996 and the 2002 P E D. Extinguishers in compliance with Code of Practice Annex 4.
If you are confused or not sure of your exact requirements to comply with the Code of Practice, then let ADEC Marine work it out for you. Safety check list request
Related Products