Automatic Engine Compartment Extinguishers from £99.00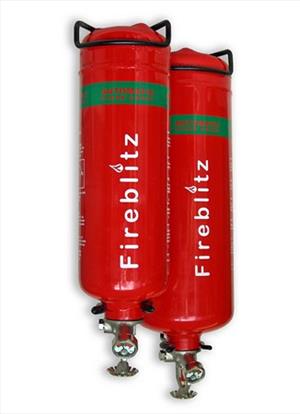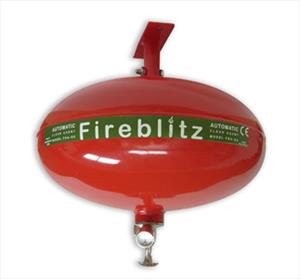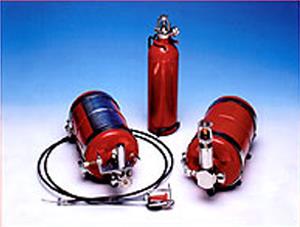 | | |
| --- | --- |
| &pound80.00 | ex. VAT |
| &pound96.00 | inc. VAT |

Code: 0118L_FBAG
Overview
AUTOMATIC ENGINE COMPARTMENT FIRE EXTINGUISHERS
CLEAN AGENT GAS - AUTOMATIC ENGINE COMPARTMENT FIRE EXTINGUISHERS WITH SPRINKLER BULB OPERATION. MANUFACTURED TO BS5045 PART 2. CHOICE OF MODELS WITH EITHER INVERTED MOUNTING OR ROOF MOUNTING IN VARIOUS SIZES TO SUIT ENGINE ROOM SIZE.
HFC-227EA/FE36 is a clean gaseous agent which leaves no residue and is of proven efficiency when used on Class A, B and C fires. The automatic units offered can provide relatively low cost fire protection and are especially useful in engine rooms and machinery spaces. No waste, mess, cleaning or removal as vigourous ventilation is sufficient to remove extinguishing agent from protected area.
All units are supplied with a sprinkler Bulb operative at a temperature of 79ºC as standard. Modular HFC-227ea units can be supplied in sizes from 1 kg to 11 kg. Pressure gauge fitted as standard on all units.

Relative light weight allows inverted mounting or roof mounting.. Convenient size allows for easy handling and reduces installation and service costs. Cylinders can be located in fire risk areas.
HFC-227ea is invaluable when protecting a vessel and its crew. Recommended for manned areas where system discharge can be effected prior to evacuation of personnel.
Cylinders manufactured to BS 5045: Part 2, Class 1A and to BS 5423, 1977.
Ozone friendly Automatic fire Suppression Units commonly used to protect machinery/plant and where there is a risk of fire such as in boat/vehicle engine compartments.
Clean agent (Halon replacement).
Zero ozone depletion. 5 year warranty. Suitable for B and C class fires. Safe for use on electrical equipment. Supplied with powder coated, steel wire bracket.
TYPES AVAILABLE - Units supplied include strong mounting bracket to facilitate inverted mount (sprinkler head at top) or horizontal roof mounting. Pressure gauge fitted as standard on all units.
1.KG SUITABLE FOR AREA UP TO 1.70CUM
1.5KG SUITABLE FOR AREA UP TO 2.50CUM - Please call us if you require this size - 020 8686 9717
2KG SUITABLE FOR AREA UP TO 3.45CUM
Roof mounted models 2.5kg are steel cylinders. Other models are Aluminium Cylinders.
4KG SUITABLE FOR AREA UP TO 6.80CUM
6KG SUITABLE FOR AREA UP TO 10.20CUM
Larger sizes are available upon request.
If you are not sure what you exactly require, please contact us and we will be happy to assist. Please view the specification sheet in our Media Downloads tab to ensure that you order the correct extinguisher for your requirements.
Media Downloads
Related Products