ADEC Inflatable Boats and Spares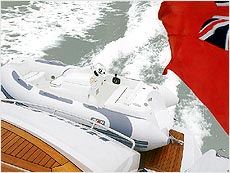 We have our very own range of ADEC inflatable boats, which have been manufactured to the highest quality of 1100 Denier with 0.9mm PVC coated polyester fabric. All our inflatable boats have a 5 year fabric warranty. Our boats are light for ease of transport and are quick to unpack and repack. They range in size from 1.85m long to 2.70m long so ideal for recreational and leisure use - something for everyone to choose from.
ADEC Marine can also supply a wide range of Avon boat spares including inflate and deflate valves, valve caps, foot pumps, foot bellows, boat covers, Bostik 2402 adhesive, thwarts, inflatable seats, Hypalon fabric repair kits and much more. Just let us know what you require and we can give you a price.
We also have a complete range of accessories and spares for our own range of ADEC Inflatable Tenders - have a look at our great range of inflatable boats instead maybe of getting that old one repaired.